A man must learn to deal with the reality.
E. Fromm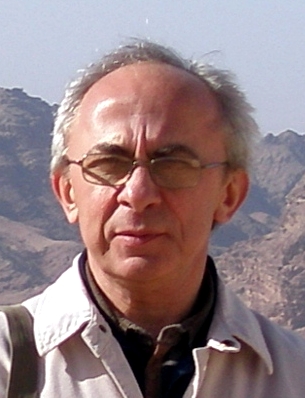 Head of Department – Polumienko Sergiy Kostyantynovych. Doctor of Physical and Mathematical Sciences, senior researcher. The author of more than 90 scientific works of game-theoretical and heuristic analysis of application systems, on creation of information analysis systems, of indicative analysis, development problems of information-oriented society, and on sustainable development.
Office tel.: 244 76 80; E-mail address: serge_pol@ukr.net
BASIC RESEARCH GUIDELINES
The work of the Department is aimed at solving the following scientific, technical, and applied problems:
analysis of researches in social, economic, and political problems, and of information society development processes;
analysis of trends in the development of the world and national markets of information technologies, and in the development of information society from the systems of indicators of information society development;
game-theoretical and heuristic modelling of complex application systems;
development of methods for modeling and analysis of processes of balanced and sustainable development of society;
analysis of business processes and business planning of complex application projects;
analysis and optimization of structures of organizations, pattern analysis.
The main ordering customers are the Presidium of the National Academy of Science of Ukraine and the State Agency for Science, Innovation, and informatization.
BASIC RESULTS
The Department researchers had developed and proposed the National System of Indicators for Information Society Development which the Cabinet of Ministers of Ukraine, approved by adopting resolution No 1134 on 28 November 2012. The system of Indicators and the developed evaluation technique serve as a basis for calculation of the following integrated composite indices of the level of information society development in Ukraine:
ITS index of IT connectivity in Ukrainian society;
CTA index of ІТ technological application;
RITS index of regional IT connectivity in Ukraine.
In particular, the situation with the last index in October 2012 in Ukraine was as follows: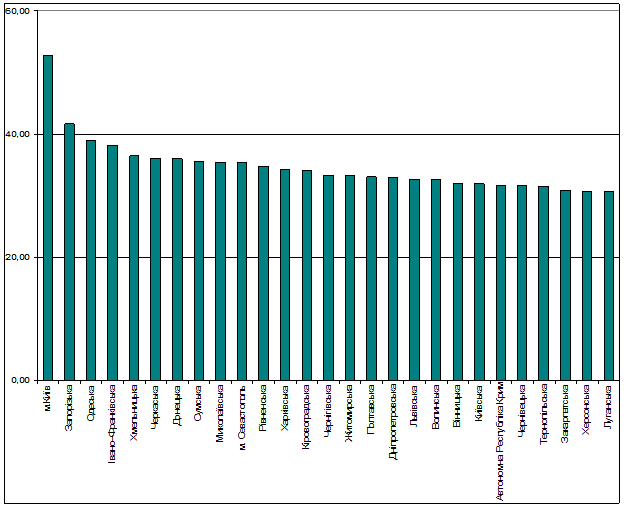 RITS index of regional IT connectivity in Ukraine
In 2012 the members of the Department took part in preparing, according to the OSCE project, Supportive lecture notes "Electronic management" intended for training key managerial personnel at the National Academy of Public Administration under the President of Ukraine and at other institutions of state and local authorities.
In 2012 the Department took part in preparing the Annual report of the Cabinet of Ministers to the Verkhovna Rada of Ukraine regarding informatization and information society development.